My Brother, My Saviour
&
In the Name of the Lord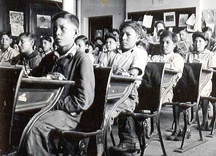 1:40pm
12 minutes
Producer Shawn Musell

With introduction by Producer!

Heartfelt and powerful short films made by local filmmaker Shawn Musell. Both films focus on the experiences of residential school survivors and the truth of their lives before, during, and after the suffering of the Canadian residential school system.

---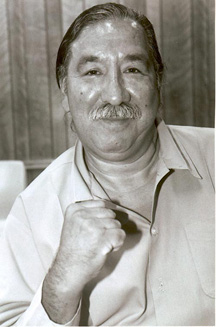 West 54th: The Case of Political Prisoner Leonard Peltier
1:55 pm
(1991) 17 minutes

Exposing the unjust life-imprisonment of American Indian Movement (AIM) activist Leonard Peltier. Featuring interviews with Peltier, other AIM activists, and the prosecutors who convicted him in the deaths of two FBI agents after a shootout on the Pine Ridge Reservation in 1975.

---
Intermission:
2:15pm - 2:25pm


---
Posada Carriles: Terrorism Made in USA
2:25pm
(2007) 90 minutes
Director Angel Palacios

Unearths Washington's terrorism against Latin-America and Cuba specifically through the life of one of its most brutal and prolific agents, Luis Posada Carriles. If you ever doubted U.S. terrorism or wondered why the Cuban 5 went to Miami in the first place, watch this.

Watch the trailer at: http://www.youtube.com/watch?v=k8PX7xfefcs&eurl=http://www.freethefive.org/posadafilm.htm

---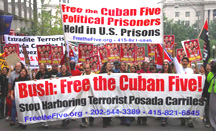 Mission Against Terror
4:00pm
(2005) 90 minutes
Directors Bernie Dwyer and Roberto Ruiz Rebo

Critically acclaimed film which follows the case of the "Cuban 5". 5 Cuban men currently serving long sentences in U.S. jails for trying to prevent terrorist attacks on Cuba. The film raises the important question: Why are people who fight terrorism imprisoned in the U.S. while known terrorists are allowed to walk the streets of Miami freely?

---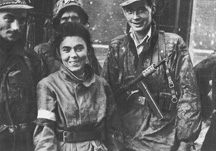 Special Presentation on Warsaw Rebellion
4:55pm
20 minutes

A story which must be told! In 1943, Nazi-occupied Poland saw a courageous rebellion by Jews who had been herded into the Warsaw Ghetto. Outnumbered, under armed, and surrounded – they shocked the Nazis and set a heroic precedent for other organized Jewish resistance to the Nazi regime.

---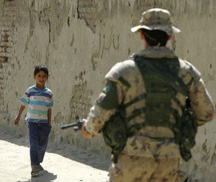 Canada: Imperialist at Home, Imperialist Abroad
5:15pm
(2008) 75 minutes
Produced by
Mobilization Against War & Occupation (MAWO)

For the past four years, the most comprehensive look at Canada's wars at home and abroad, in both the past and present tense. This updated version expands on the Canada/NATO occupation of Afghanistan, and Canada's participation in the occupation of Iraq.

---



Intermission:
6:35pm - 6:45pm


---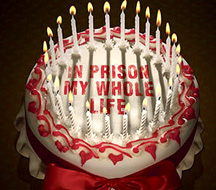 In Prison My Whole Life
6:45pm
(2007) 90 minutes
Director Marc Evans

CANADIAN PREMIERE!

New and internationally renowned documentary film on well known U.S. political prisoner, Mumia Abu Jamal. "In Prison My Whole Life" chronicles the over 25 year fight against his conviction and death sentence, and features interviews with Noam Chomsky, Alice Walker, and hip-hop artists Mos Def and Snoop Dogg.

Watch the trailer at: http://www.youtube.com/watch?v=c7K3pdnsWmM

---